Episode 37 comes at you just in time for the NBA Playoffs and we bring on frequent guest, NE Portland Legend, and proud member of the Blazer Broadcasting Team, John Lukrofka to talk round ball.
You'll recall in Episode 24, John and Johnny both took the under for the Blazers' win total set by Vegas odds makers at 27 prior to the season. We get John's take on why we were so wrong and how Neil Olshey, Terry Stotts, and a scrappy team could play so right all the way into the playoffs. Are they the team no one wants to face in the West? Can John and Johnny make a last ditch effort to jump back on the bandwagon?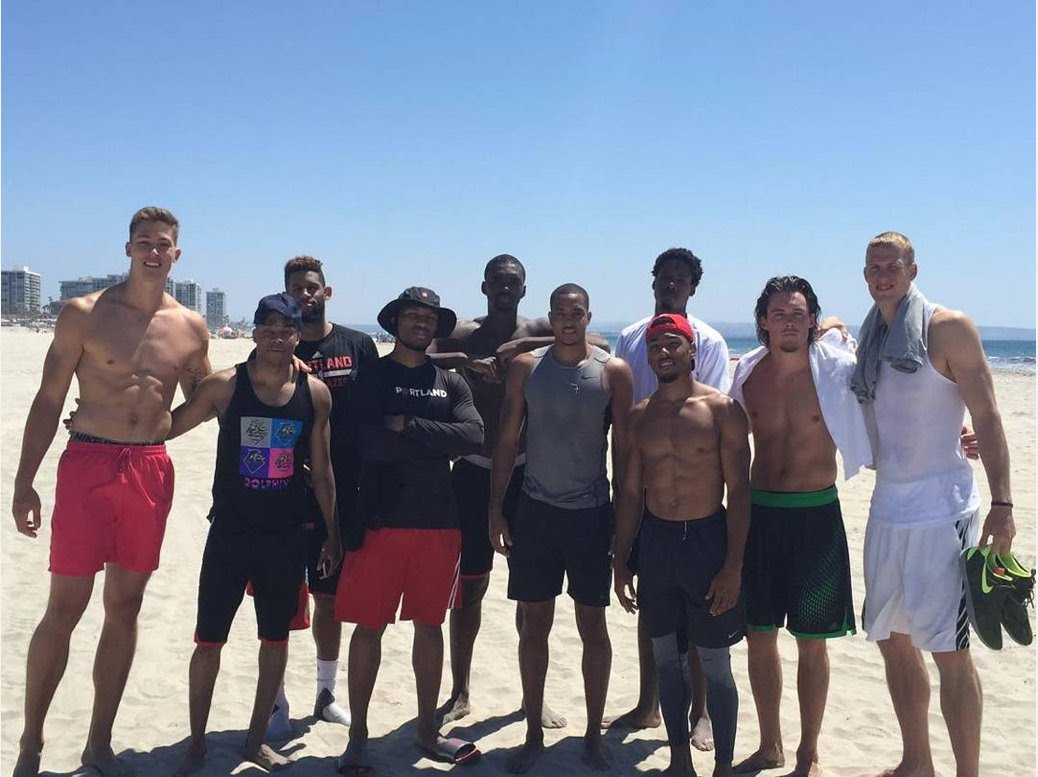 We chop up LeBron's legacy and if this is the year its trajectory took a nosedive. Is there anything he can do, short of Trainwreck 2, to get back in the discussions as the G.O.A.T.?
In our "Who ya got?" segment we force John to pick a winner between the 1996 Bulls and the 2016 Warriors. We ask if there has been a better NCAA Men's College Basketball Final than the one we just witnessed. We also wrestle with the biggest boxing draws post-Mayweather.
We bring it harder than Jim's cider this week; harder than Jason's last name.
Podcast: Play in new window | Download